MEGGLE Cooking creams are a real dream that came true for all connoisseurs of the good cuisine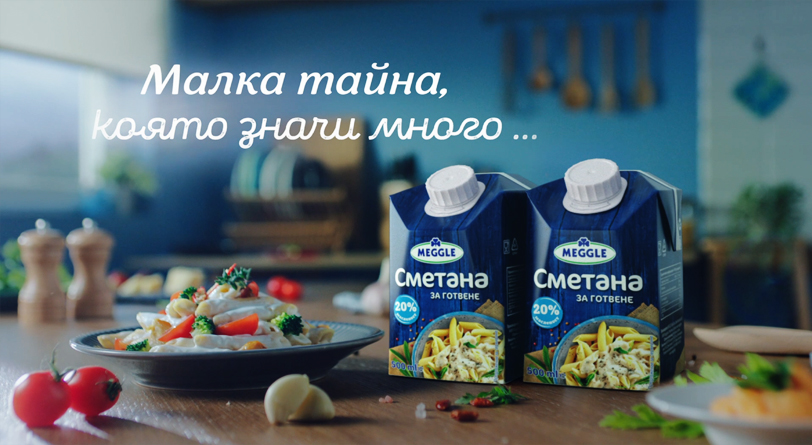 Despite the fact that the world is changing so fast, we dare say that our needs for communication, sharing and life satisfaction do not change. We often spend time with our loved ones at the table, enjoying delicious food, feeling free to indulge in our culinary presentations. There is a chef in each of us who we may not have discovered yet … At least we at MEGGLE believe that.
With a little imagination you can use MEGGLE creams in countless ways and enjoy their irresistible taste. They are a great choice for preparing various dishes and are always the right choice for anyone who wants to be a GOURMEGGLE chef.
To get closer to our users in a new, more interactive way, we decided to take a creative step forward and launched a new social video campaign, active online on Facebook and YouTube:
Following the needs of consumers and market trends, we have slowly and gently changed the distinctive clothing of the cream to stand out in the market with contemporary designs and practical packagings with a cap, ensuring additional protection of the quality product. You can find them in packagings of 200, 500 ml, as well as 1 liter, in the entire commercial network.
MEGGLE Cooking cream is our little secret that turns cooking into an art and makes the dishes even more delicious!
As a culinary enthusiast you may find more information about the products on the following link: https://meggle.bg/en/product-category/creams/
By the end of the year we are preparing several more innovations regarding the assortment.
Thank you for being with us, enjoying the MEGGLE products and content we share with you!
Follow us …
https://www.linkedin.com/company/meggle-bulgaria
https://www.facebook.com/meggle.bg