Drinks
Ayran with 2,2% fat content, 330 g
MEGGLE ayran is refreshing and irresistibly delicious sour-milk drink with a pleasant salty taste, high fat content and excellent homogeneous composition. It is suitable for consumption on various occasions, from everyone, during all seasons of the year.
For those who are on their way, the whole family's luggage prepared, for those who are impatient, who dream of days of adventure. Those who have been out all night, jogging until dusk, singing, or playing, or just chilling – they start the day with ayran. Those who did not pass the car exam, the brave, and the cool, and the ones eating oat meal, those who are not feeling sporty – their hunger is gone with ayran. With duner, with pizza, with banitsa – it's a classic! For morning, for evening, for hunger or drinking, for travel and rest, for a sweet sleep. For Bavarian quality and delicious tradition MEGGLE ayran is well known. Different days. One ayran!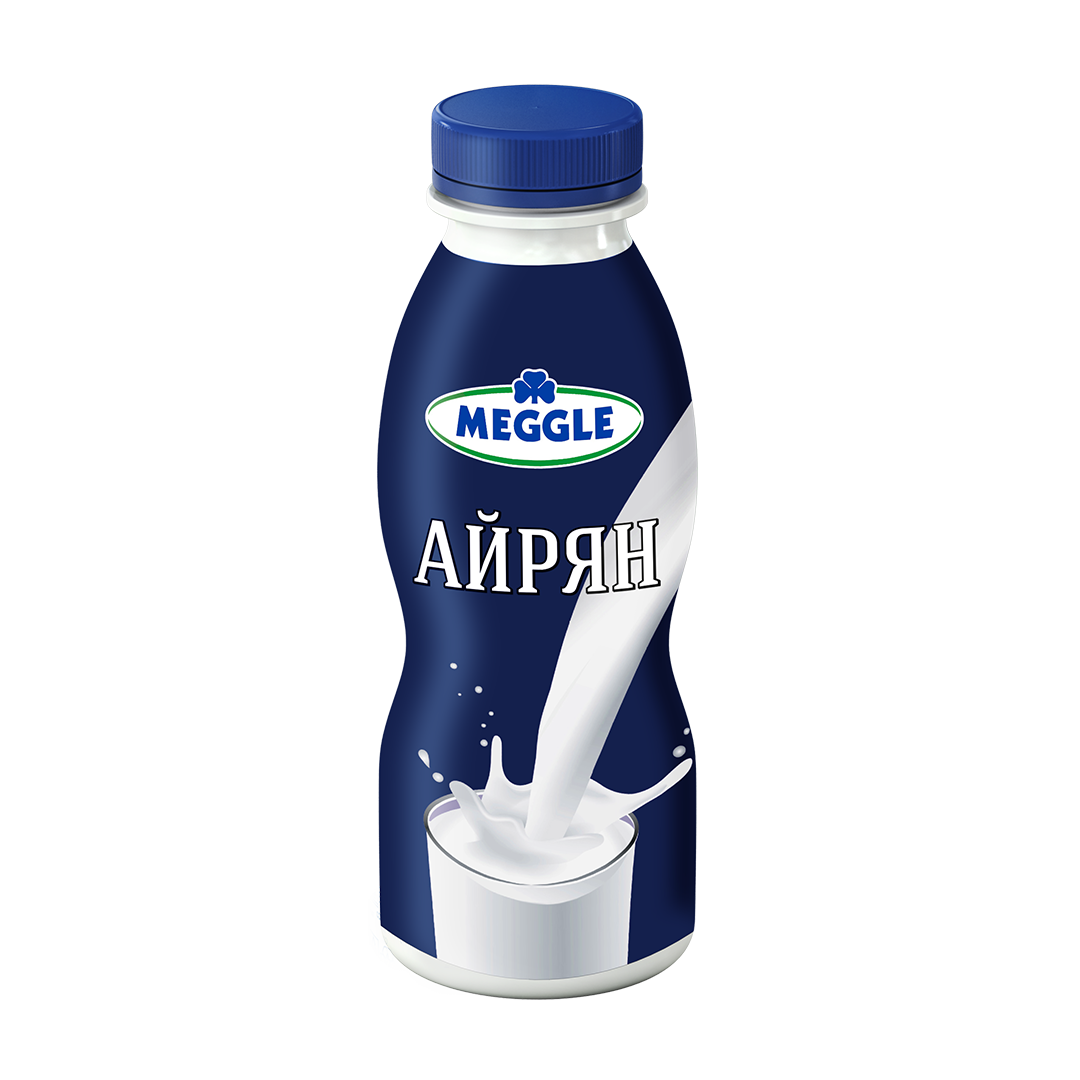 Nutrition facts per 100g:
Energy 143 kJ/ 34 kcal
Fat 2,2 g
Saturated fat 1,4 g
Carbohydrates 2,1 g
Sugar 2,1 g
Protein 1,5 g
Salt 0,60 g
Ingredients:
Cow milk, water, salt, starter culture (Lactobacillus bulgaricus and Streptococcus thermophilus).
Password protected content! Please enter password.
Other products