Creams for cooking, decoration and whipping
Cooking cream, with 20% fat content, 1 l
MEGGLE cooking cream is an inevitable ingredient in almost every kitchen. It turns even a simple dish into an extra special one. Just a little imagination and a little MEGGLE cooking cream is enough to make every dish an unforgettable culinary delight that you would be happy to prepare again. MEGGLE cooking cream is prepared from the highest quality cream and due to its exceptional consistency and density, is an ideal addition in the preparation of various dishes.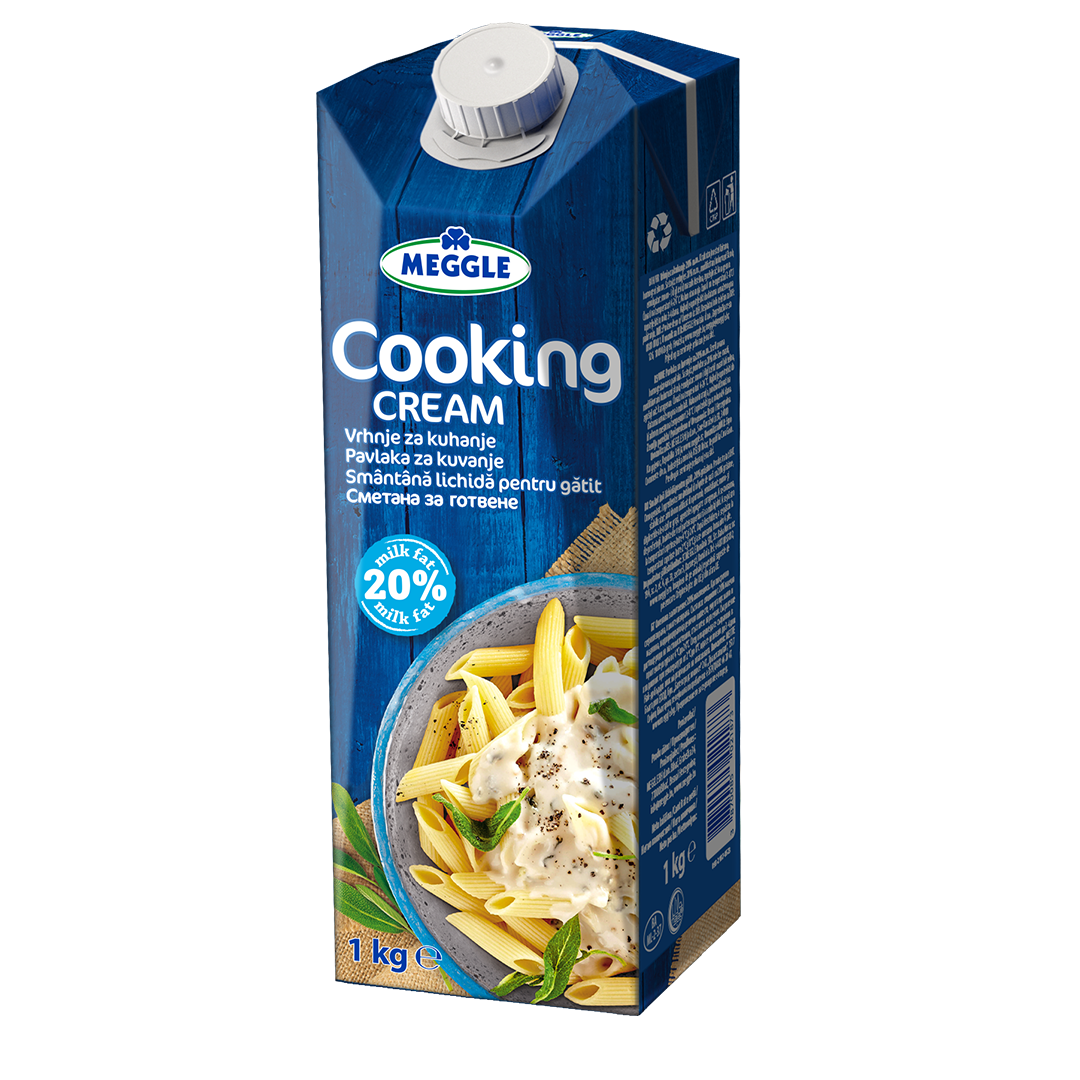 Nutrition facts per 100g:
Energy 850 kJ/ 206 kcal
Fat 20,0 g
Saturated fat 14,0 g
Carbohydrates 3,6 g
Sugar 3,6 g
Protein 2,9 g
Salt 0,16 g
Ingredients:
sterilized, homogenized cream with 20% of milk fat, modified corn starch, emulsifier, mono and diglycerides of fatty acid, thickner carrageenan.
Password protected content! Please enter password.
Other products