Coffee cream, milk and creamer
Coffee cream UHT, with 10% fat content, 10 doses x 7,5 g
If you like good coffee, with our MEGGLE coffee cream you will like it even more. MEGGLE coffee cream has a rich and creamy taste and a pleasant aroma. Starting the day with the best addition to your coffee is a real pleasure to wake up to, and we offer it in packs of 10 pcs of 7.5 g. Practical for storage.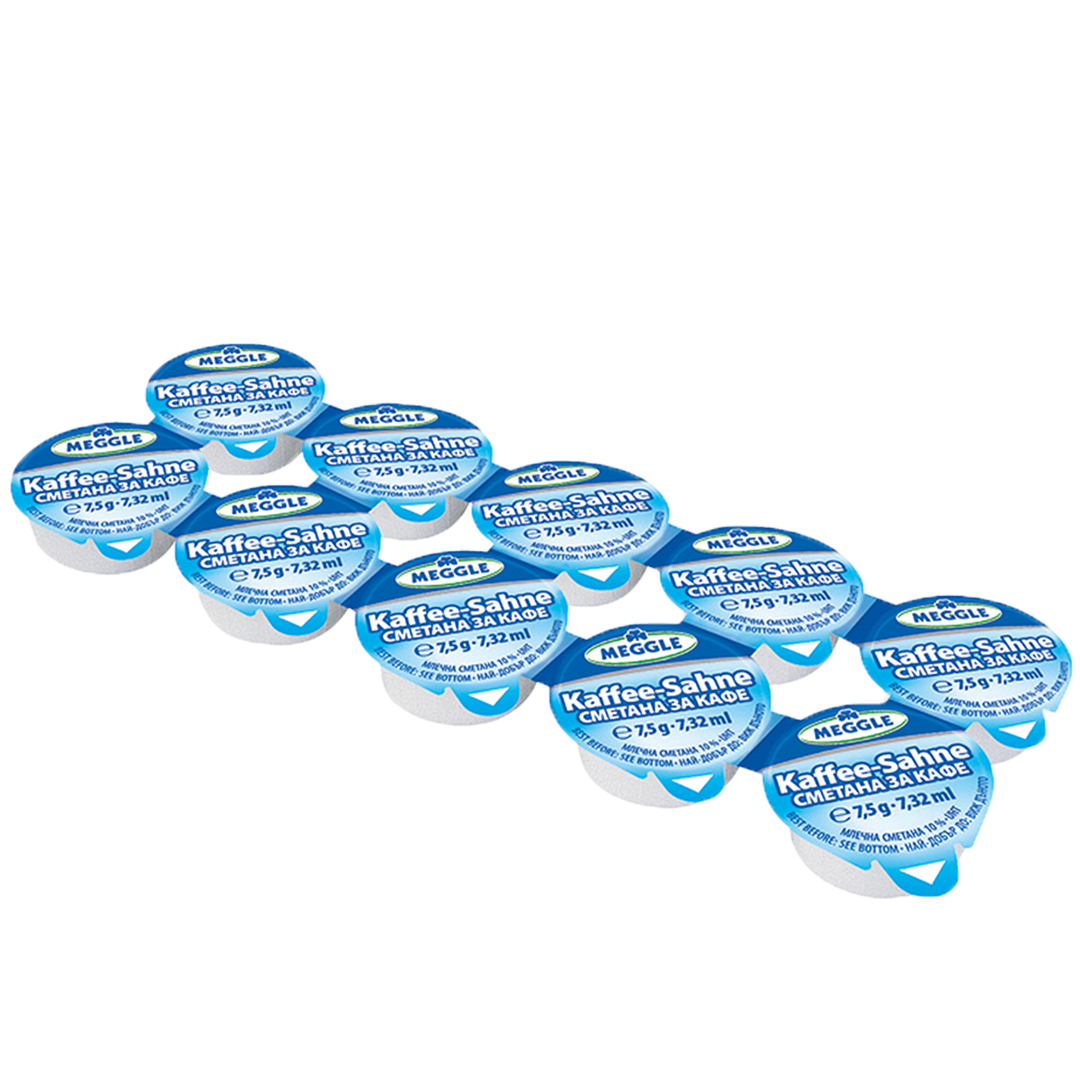 Nutrition facts per 100g:
Energy 498 kJ/ 119 kcal
Fat 10 g
Saturated fat 5,9 g
Carbohydrates 4,3 g
Sugar 4,3 g
Protein 3,2 g
Salt 0,10 g
Ingredients:
Homogenized cream (UHT).
Password protected content! Please enter password.
Other products