Cream Soups
Cream soup with Mushroom, 1 l
When you don't feel like cooking, there is a nice MEGGLE soup! Short-term sterilized cream soup for direct consumption in a practical package that preserves freshness and all flavors. Free of gluten, artificial colors, preservatives and enhancers.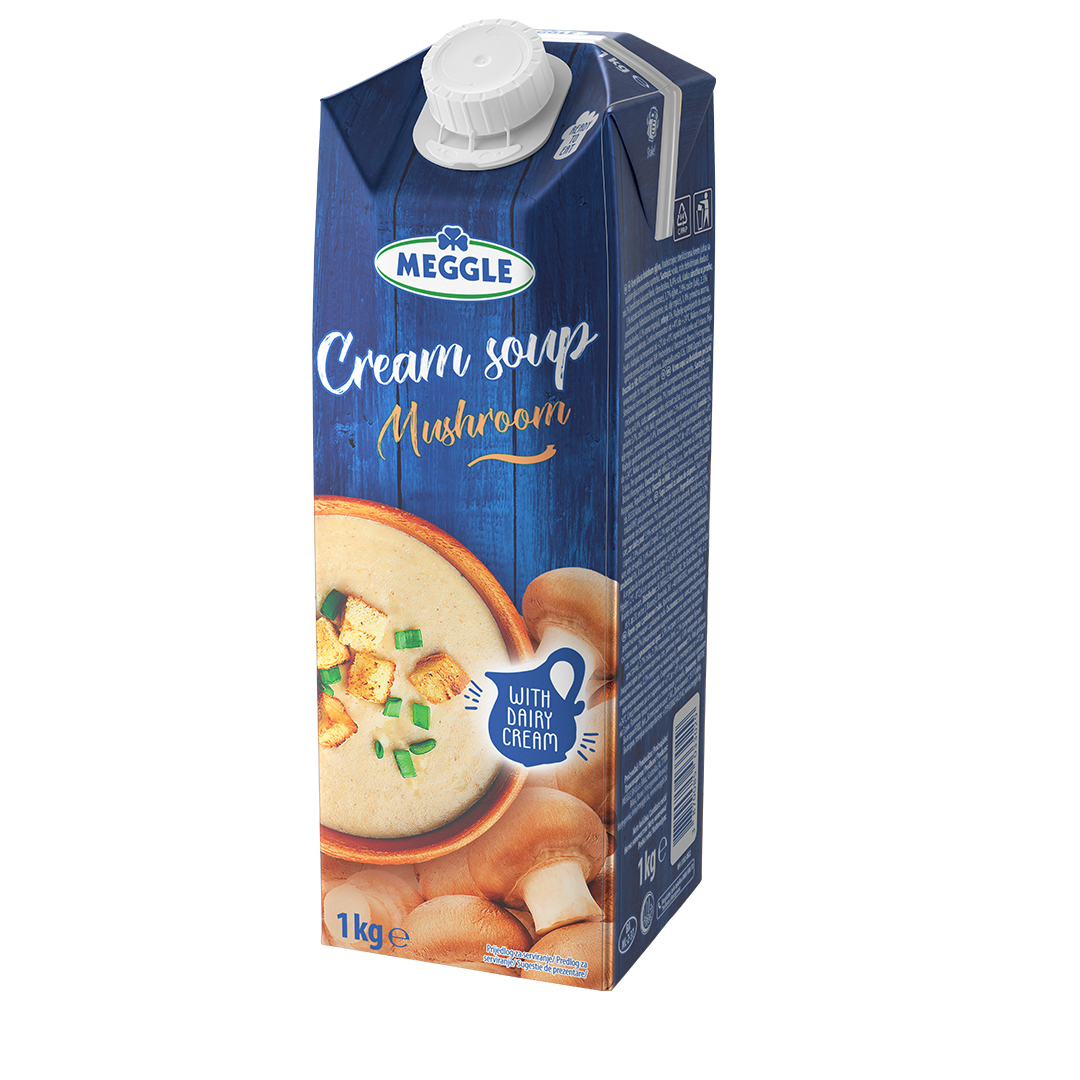 Nutrition facts per 100g:
Energy 171 kJ/ 41 kcal
Fat 1,8
Saturated fat 1,2
Carbohydrates 6,1
Sugar <0,5
Protein <1,0
Salt 0,70
Shake and heat before use.
Ingredients:
water, mix dehydrated ingredients min.7% ((modified corn starch, rice flour, 8,4% salt, sweet whey powder, 5,9% spice extract (on carrier dextrose), 3,7% button mushrooms, 2,9% spice (onion), 2,4% granulated broth (hydrolysed vegetable protein, salt, rape oil), 1,7% natural flavouring, citric acid, edible boletus flavouring)), cream 5%.
Password protected content! Please enter password.
Other products