Cremes for whipping, decoration and cooking
Creme Cuisine UHT Preparation with vegetable fat for cooking, 15% fat content, 500 ml
Preparation with vegetable fat for cooking Crème Cuisine is the excellent alternative to dairy cooking cream. It is greatly suitable for thickening and finishing of sauces, creamy soups and other food. It does not contain hydrogenated fat and colorants. It is stable in combination with acid ingredients (vinegar, wine, etc.) and also in thermal treatment.
You will find more information about our Cremes by MEGGLE on: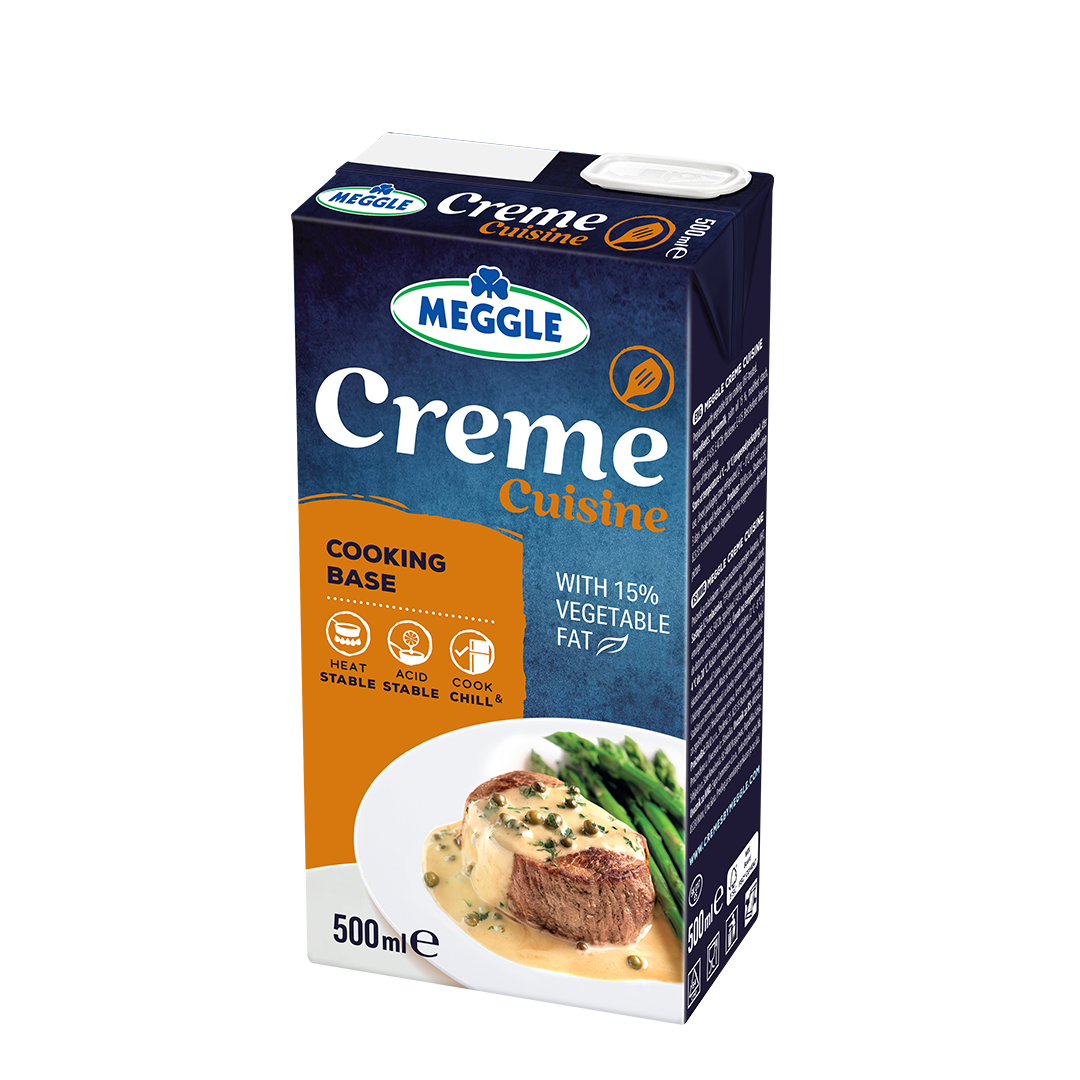 Nutrition facts per 100g:
Energy 748 kJ/ 181 kcal
Fat 17 g
Saturated fat 8,9 g
Carbohydrates 5,3 g
Sugar 3,6 g
Protein 2,7 g
Salt 0,34 g
Ingredients:
buttermilk 82%, non-hydrogenated palm oil 15%, modified starch, emulsifiers: E 435, E 472b; thickener: xanthan gum.
Password protected content! Please enter password.
Other products