Butter and butter specialty, vegan alternative
Herb Butter specialty with 62% fat content, 125 g
In 1969, MEGGLE created the innovative MEGGLE Butter specialties, which became a real culinary hit and a real achievement for the Gourmet style of cooking. Their unique taste is due to the highest quality raw materials, natural ingredients and long traditions of quality production. With carefully selected spices and aromatic herbs, MEGGLE Butter specialties are an ideal addition when preparing meat, potatoes and pasta. Perfectly enrich any barbecue and cooked dish.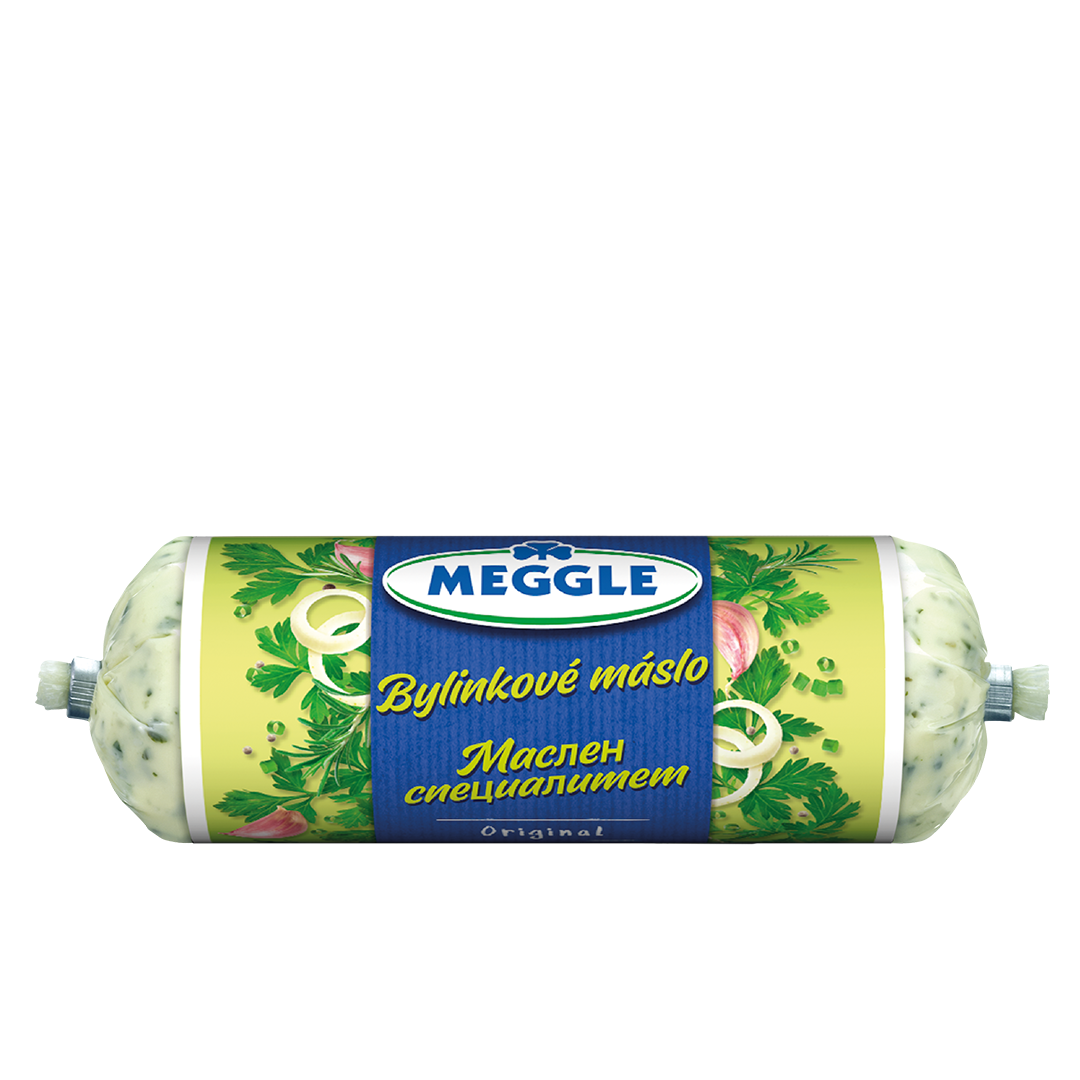 Nutrition facts per 100g:
Energy 2377 kJ/ 578 kcal
Fat 62 g
Saturated fat 40 g
Carbohydrates 3,3 g
Sugar 2,4 g
Protein 1,2 g
Salt 2,1 g
Ingredients:
butter, onion, parsley 6 %, garlic 3 %, salt, herbs, spices, starch, lemon juice*, natural garlic flavoring. * from concentrate
Password protected content! Please enter password.
Other products