Creams for cooking, decoration and whipping
Lacto free Whipping cream, lactose free, with 30% fat content, 200 ml
The most important part of any fine cake, pastry and fruit salad is MEGGLE whipped cream. With its high fat content, it is an excellent choice for all amateur and professional confectioners. MEGGLE Lactose Free cream is also the ideal alternative for people with reduced lactose tolerance who want to avoid gastric discomfort.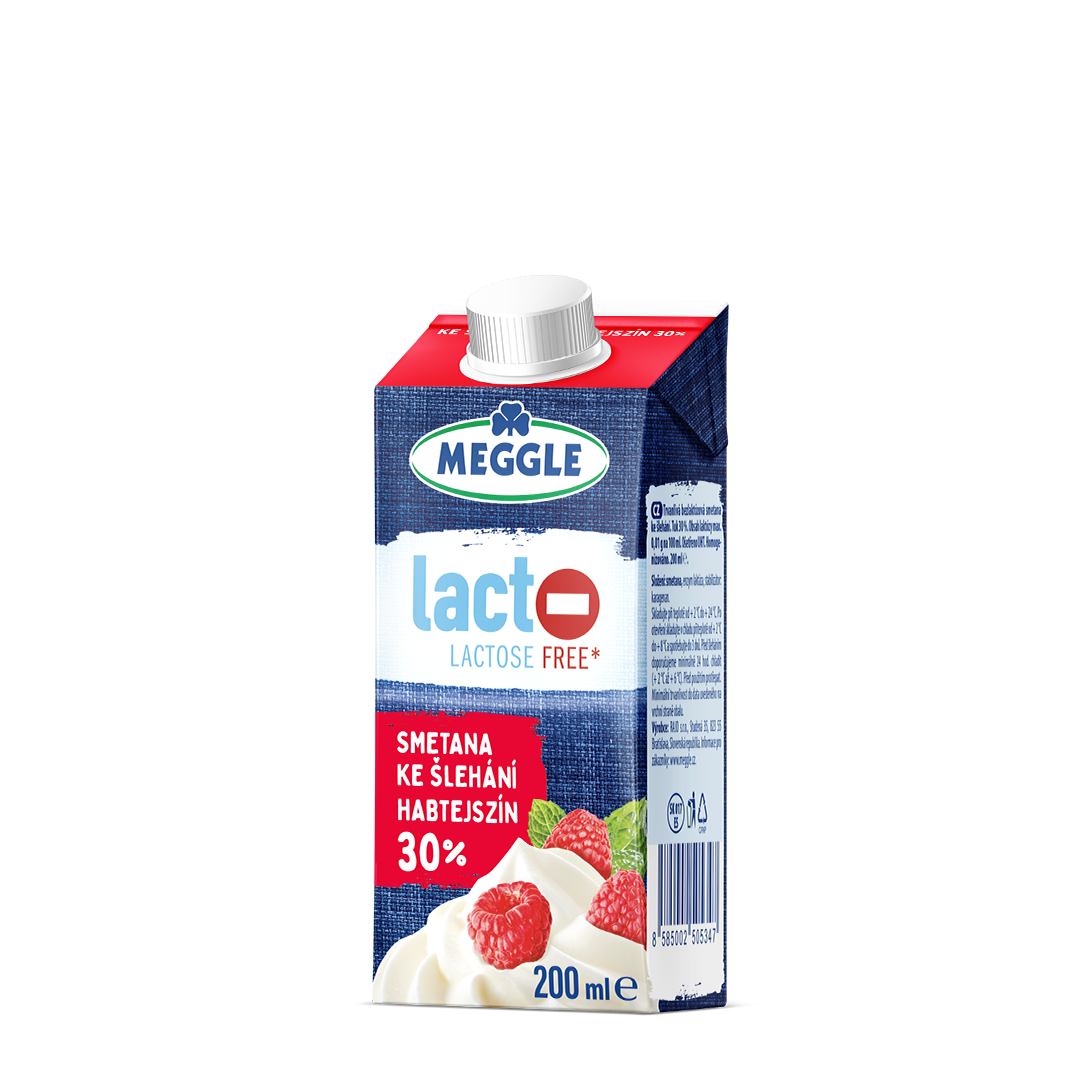 Nutrition facts per 100g:
Energy 1222 kJ/ 292 kcal
Fat 30 g
Saturated fat 17 g
Carbohydrates 3,9 g
Sugar 3,9 g
Protein 2,7 g
Salt 0,13 g
*Lactose < 0,01 g/ 100 ml
Ingredients:
cream, skimmed milk, lactase enzyme, stabilizer: carrageenan.
Password protected content! Please enter password.
Other products