Butter and butter specialty, vegan alternative
Premium VEGAN butter alternative with 79% fat content, 250 g
Excellent taste with VEGAN certificate! An impressive and gently melting vegan product with a delicate buttery taste. Specially formulated for those who love the taste of butter…. It is versatile and is suitable for spreading, cooking and baking. Particularly practical: it can be spread easily, even straight out of the fridge.
100% vegetable product. It is prepared with selected rapeseed, coconut and shea oils. Palm oil was deliberately avoided when developing the recipe.
As is usual with MEGGLE products, there are no preservatives* or flavor enhancers in it.
*according to the law.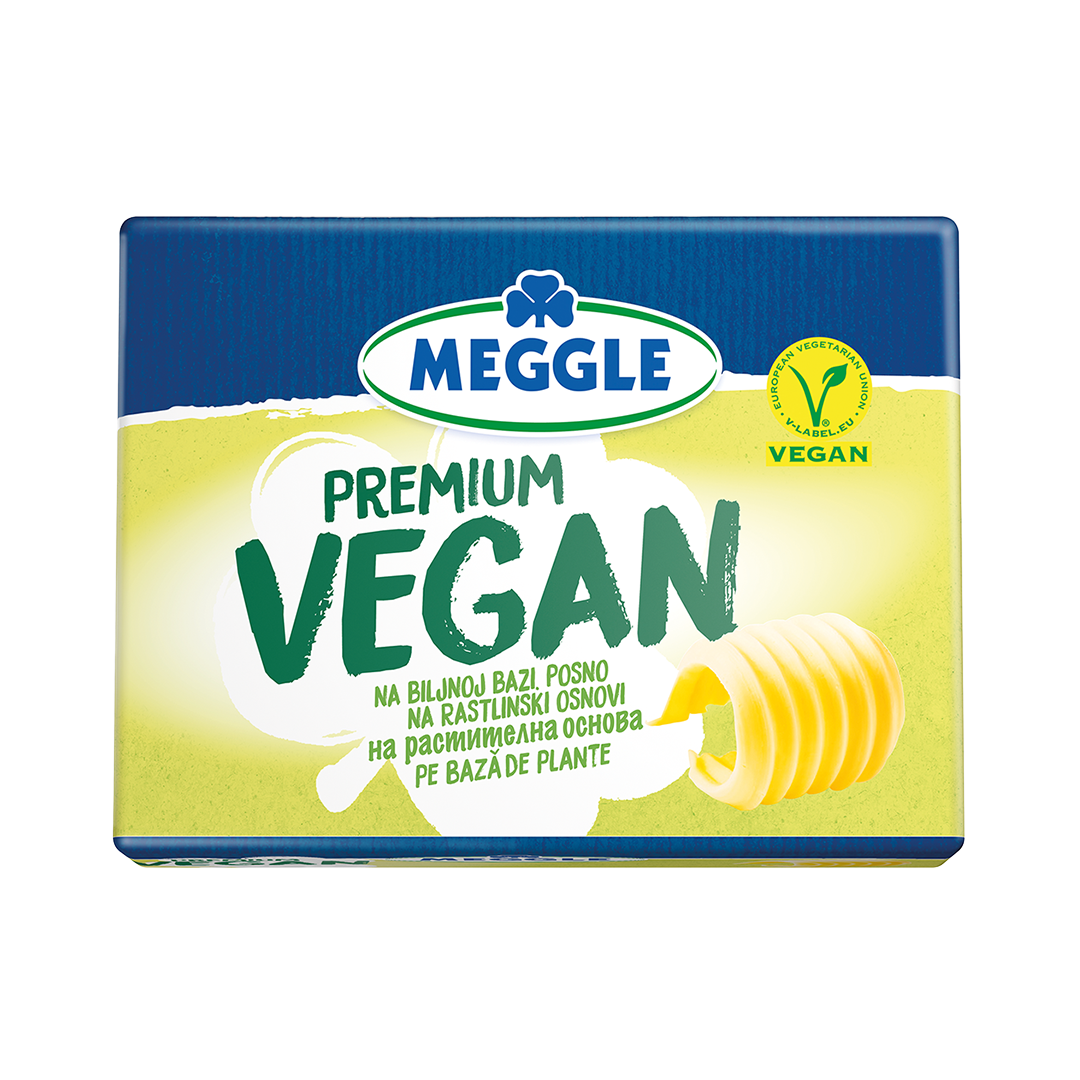 Nutrition facts per 100g:
Energy 2929 kJ/ 712 kcal
Fat 79 g
Saturated fat 35 g
Carbohydrates 0 g
Sugar 0 g
Protein 0 g
Salt <0,34 g
Ingredients:
vegetable oils and fats (rapeseed, coconut, shea in various proportions), water, emulsifiers: sunflower lecithin, mono- and diglycerides of fatty acids; salt 0.34%, lemon juice concentrate, natural flavor, coloring: beta-carotene.
Password protected content! Please enter password.
Other products