Sour milk
Sour milk with 2,0% fat content, 400 g
MEGGLE Sour milk is a high quality product with traditional and typical taste, natural flavor and thick consistency. Thanks to the careful and precise selection of raw materials and high-tech production technology, the milk is packed in absolutely clean and sterile environment. MEGGLE Sour milk is ideal for all ages, with fresh and pleasant taste to be consumed any time.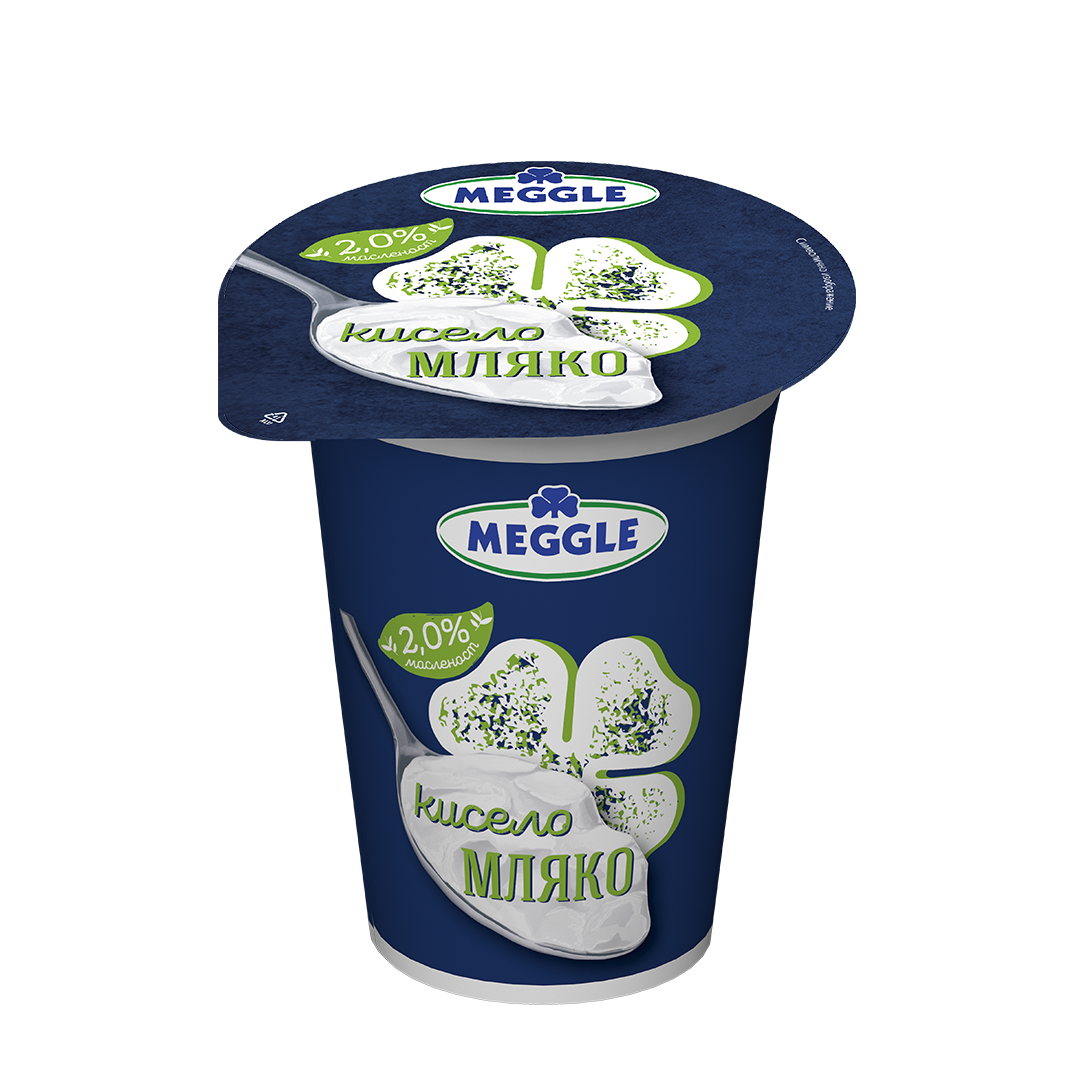 Nutrition facts per 100g:
Energy 208 kJ/ 50 kcal
Fat 2,0 g
Saturated fat 1,3 g
Carbohydrates 4,7 g
Sugar 4,7 g
Protein 3,2 g
Salt 0,20 g
* the salt content is due to the natural sodium
Ingredients:
Cow milk, starter culture (Lactobacillus bulgaricus and Streptococcus thermophilus).
Password protected content! Please enter password.
Other products