Cheese and Spreads
Toast Cheese slices with 35% fat content, 150 g (8 slices x 18,75 g)
MEGGLE Melted cheese is made from premium milk, rich in nutrients and with unique flavour. With modern and convenient packaging, in which the cheeses are packed individually in small slices, they are a delicious addition to all pizzas, sandwiches and toasts. With them you can make the meat juicier or more attractive to children for lunch, prepare a unique burger and vegetarian fast food for dinner or an easy gourmet breakfast.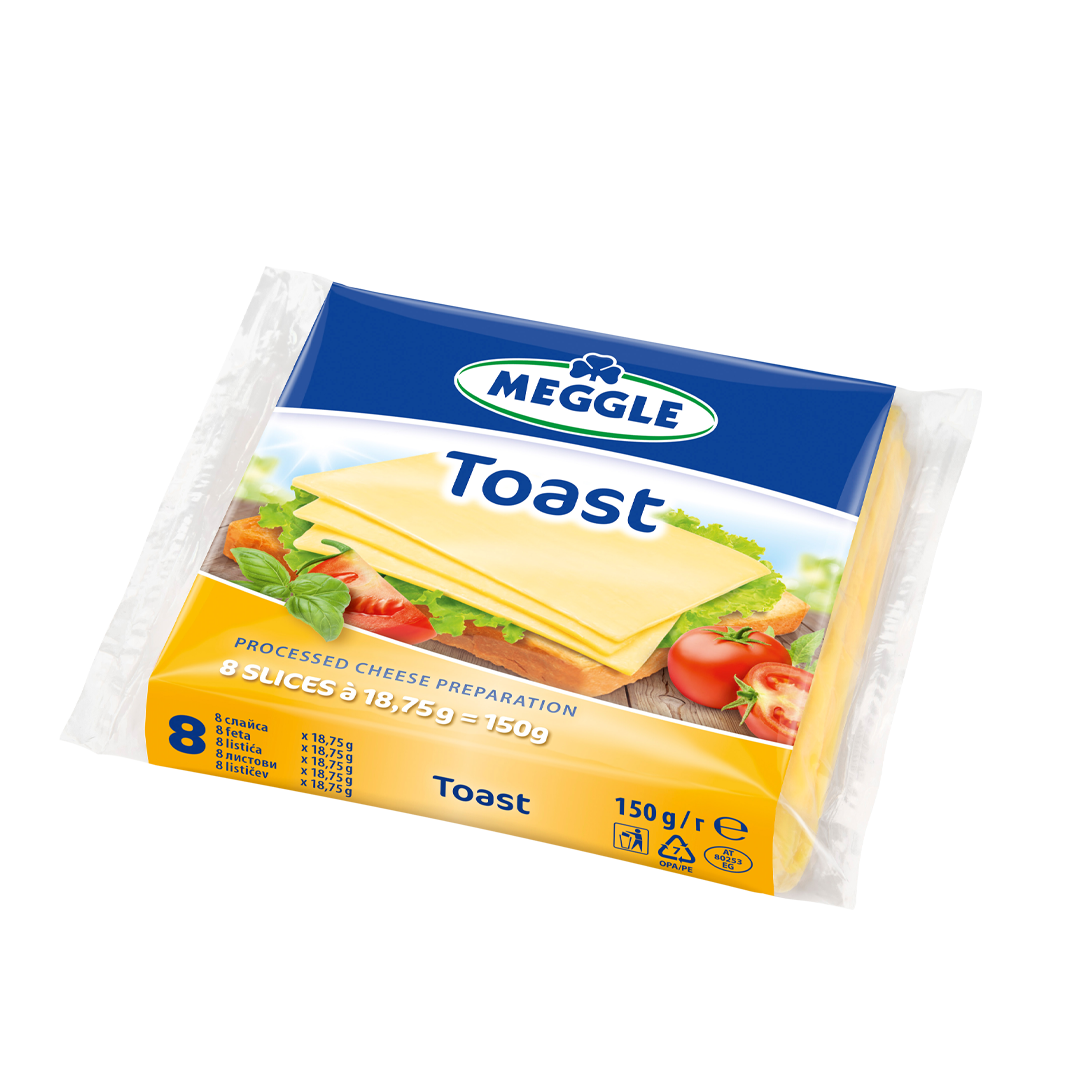 Nutrition facts per 100g:
Energy 1145 kJ/ 275 kcal
Fat 19 g
Saturated fat 12 g
Carbohydrates 10 g
Sugar 7 g
Protein 16 g
Salt 2,0 g
Ingredients:
cheese 51%, skimmed milk concentrate, butter, potato starch, emulsifying salt (E452, E341), salt, acidity regulator (E500, E270).
Password protected content! Please enter password.
Other products