Cow milk
UHT Cow milk with 1,6% fat content, 1 l
The high-temperature pasteurized milk preserves the nutritional qualities and taste of the milk for a long time. Its production uses the most modern technology for milk processing with tested and guaranteed highest quality. MEGGLE Cow milk stands out on the market with its modern and practical packaging with a cap, which is an additional protection and gives durability of the product. The milk is packaged in absolutely aseptic environment. For direct consumption or culinary purposes.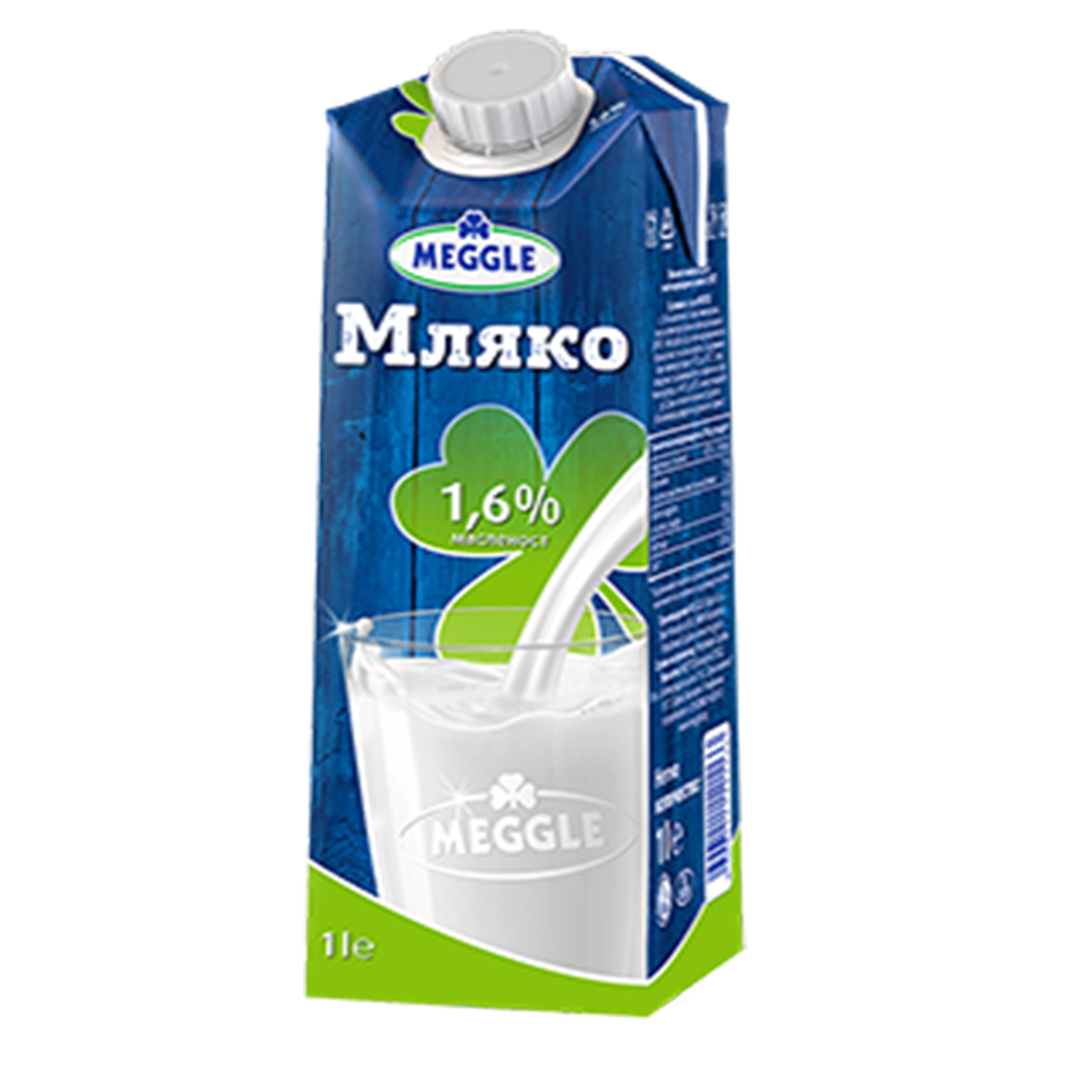 Nutrition facts per 100g:
Energy 187 kJ/ 44 kcal
Fat 1,6 g
Saturated fat 1,2 g
Carbohydrates 4,5 g
Sugar 4,5 g
Protein 3,0 g
Salt 0,15 g
* the salt content is due to the natural sodium
Ingredients:
Sterilized, homogenized cow milk with 1,6% milk fat (UHT).
Password protected content! Please enter password.
Other products