Sweet desserts
Syrup-soaked dairy basbousa with cream
Ingredients:
» 6 eggs
» 500 g sugar
» 1 vanilla
» 1 l MEGGLE fresh milk
» 1 baking powder
» 250 ml MEGGLE whipping creme
» 500 g flour
» 100 g white chocolate
» 1/2 vanilla sugar
» 1 starch
» mint leaves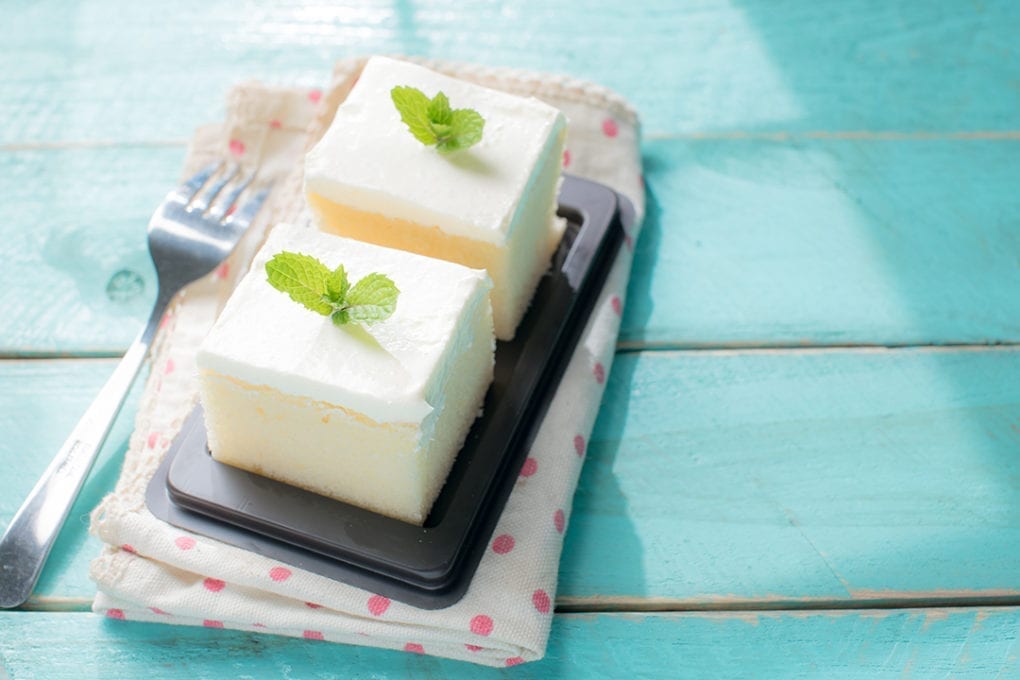 Preparation:
Beat the eggs with half of the sugar, then add the flour, baking powder and vanilla. Pour the mixture into a rectangular standard tray. Dissolve the remaining sugar in another bowl with warm milk and cool. The oven is preheated to 190 ° C. Punch the roasted basbousa with a stick and pour over the cooled sweetened milk.
Melt the white chocolate with the prepared starch and the whipped cream with a mixer. Beat until a homogeneous glaze, which is distributed and smoothed over the basbousa. You can garnish with mint leaves on top. Finally, cool the finished dessert in the refrigerator.
Print recipe
MEGGLE products used in recipe