Sweet desserts
Juicy coconut cubes
Ingredients:
Biscuit
» 6 eggs
» 6 tablespoons of sugar
» a little lemon peel or 1 lemon sugar
» 8 tablespoons of flour
» 50 ml oil
» 50 ml of water
» 1 baking powder
Cream
» 200 g dark chocolate
» 150 g MEGGLE Premium Butter
» 400 ml MEGGLE milk
» grated coconut for decoration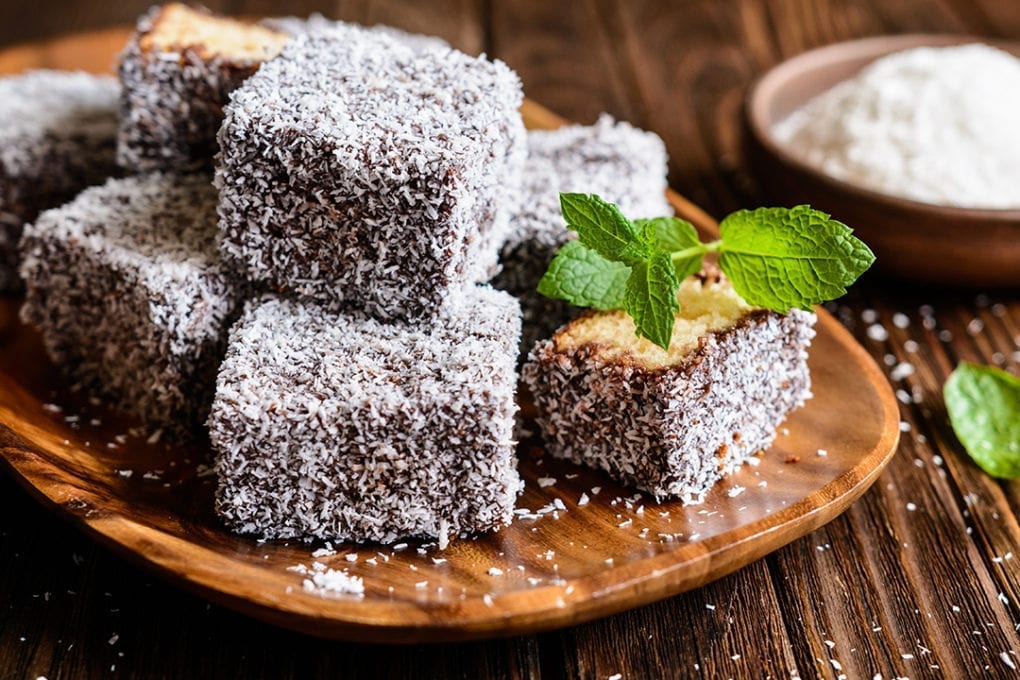 Preparation:
Separate the yolks from the whites. Beat the yolks with the sugar and lemon zest until foamy, stir for a few minutes until the mixture rises, add the flour, stir, add water and oil and finally the baking powder. Turn on the oven at 200°C and let it heat up. Spread 20*30 cm baking paper on the baking form. Beat the egg whites and slowly mix them with the yolk mixture. Don't mix for too long. Pour the mixture into the baking tray, lightly flatten and place in a preheated oven for about 25 minutes. Allow the biscuit to cool just before slicing.
Cream and decoration:
Cut the cooled biscuit into the desired shapes. Prepare a baking tray on the side, on which you will place the finished cubes. Boil all the ingredients of the cream (except coconut) together, remove from the heat. Prick each cube with a fork, then dip in the cream, then in the coconut.
Print recipe
MEGGLE products used in recipe