Baguettes with butter and Vegan bread
Baguette Classic with garlic butter, pre-baked, 160 g
The preparation of these half-baked breads is quick and easy. After just a few minutes of preparing them in the oven, you will enjoy a delicacy that captivates with its taste and aroma.
Remove the baguette from the packaging, place it in a preheated oven with the grill in the middle position while heating the top and the bottom to 200°C and bake it for about 9-11 minutes until golden.
MEGGLE Butter baguettes are a favorite and nutritious food for the whole family.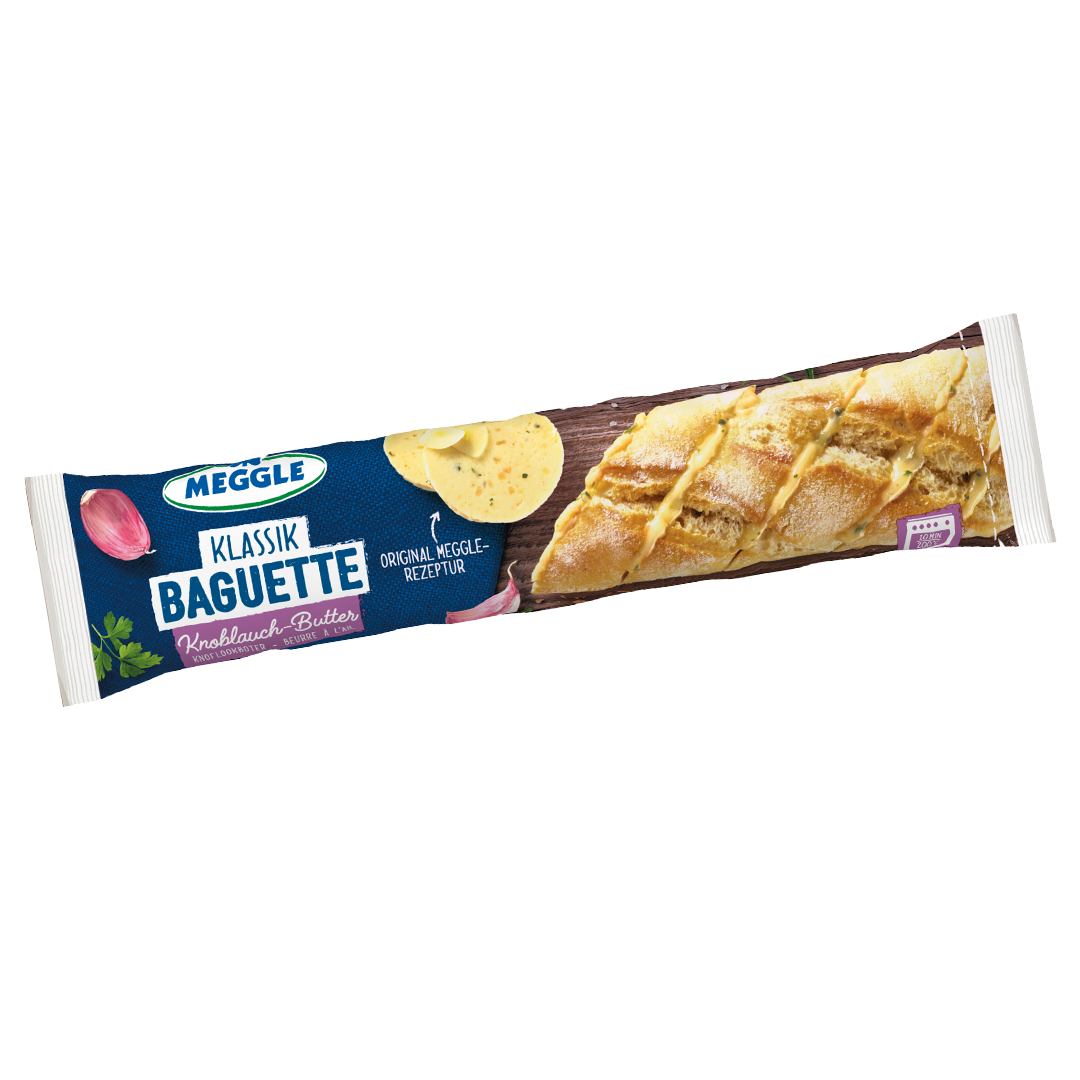 Nutrition facts per 100g:
Energy 1267 kJ/ 302 kcal
Fat 13 g
Saturated fat 8,2 g
Carbohydrates 38 g
Sugar 2,6 g
Protein 7,0 g
Salt 1,40 g
Ingredients:
wheat flour, water, garlic butter (butter preparation) 20% (butter 75%, onion, garlic, parsley, spices, salt, starch, concentrated lemon juice, garlic extract), rye flour, durum wheat semolina, wheat malt flour, wheat gluten, salt, yeast, natural flavoring.