Cold appetizers
Rolls with sour cream
Ingredients:
» 600 g of smooth flour
» 1 teaspoon of salt
» 1 tablespoon sugar
» 200 g MEGGLE sour cream
» 200 ml MEGGLE milk, warm
» 1 bag of baking powder
» 1 bag of instant dry yeast
» 100 ml of oil
» 1 egg yolk
» sesame, poppy or cumin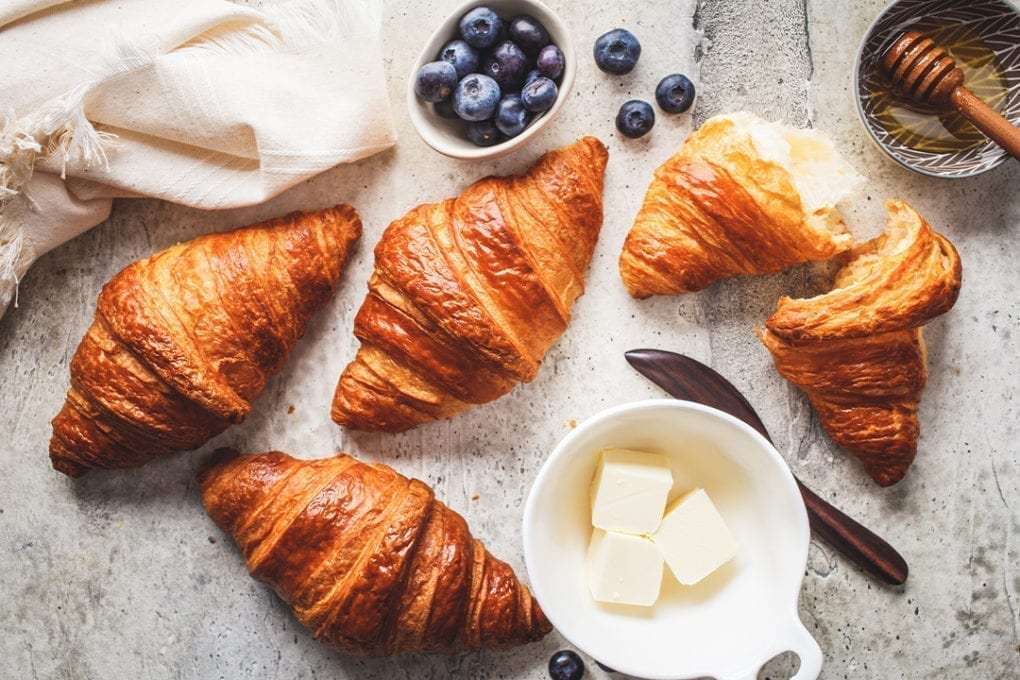 Preparation:
Mix flour, baking powder and salt. Add oil and sour cream and mix everything well. Separately mix warm milk, dry yeast and a tablespoon of sugar and add to the flour mixture. Knead into a smooth dough and divide it into 4 parts. Roll out the dough to a thickness of 1/2 cm. Then cut into triangles and shape into small rolls. Arrange them on an oiled baking sheet and leave on warm for about 15 minutes. During this time, preheat the oven to 180 ° C. Coat the rolls with egg yolk and sprinkle with sesame, cumin or poppy seeds.
Print recipe
MEGGLE products used in recipe