Cold appetizers
Holiday bread
Ingredients:
» 800 g of smooth flour
» 200 g MEGGLE Premium Butter
» 200 g MEGGLE milk
» 4 eggs
» 2 egg yolks
» 6 boiled eggs
» 200 g of powdered sugar
» 20 g of dry yeast
» 1 teaspoon lemon zest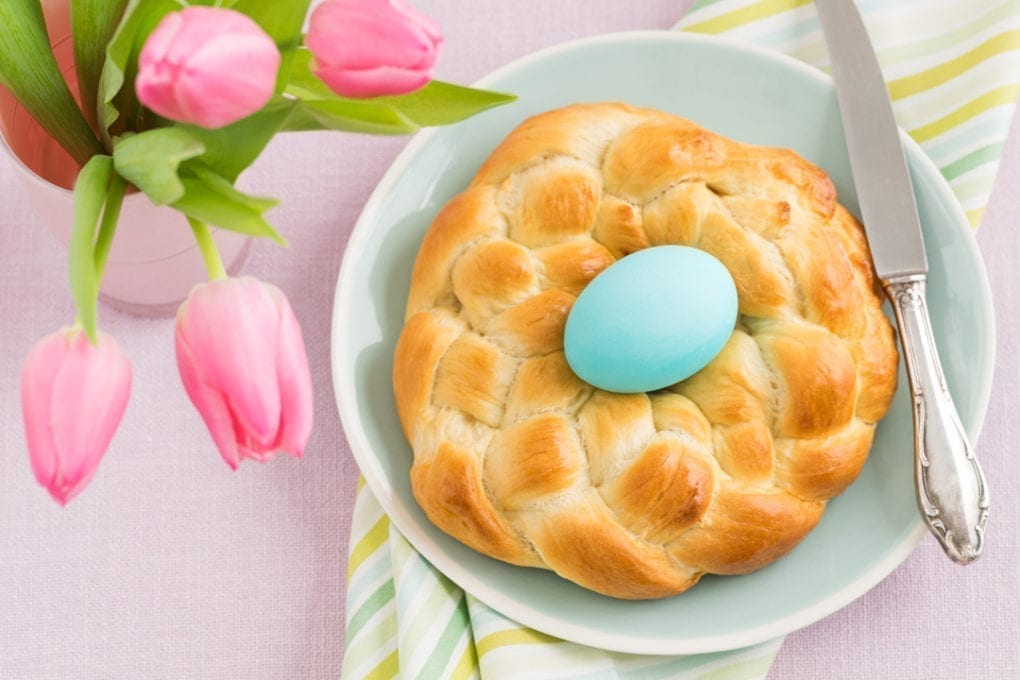 Preparation:
Mix flour with dry yeast. Put the milk in a bowl and beat with eggs. Then add sugar, melted butter and lemon zest. Mix all ingredients to combine lightly, slowly adding flour. Put the prepared dough to rise. When the dough has risen, knead it again and let it double. Repeat the process once more and when the dough has risen enough, shape it into a braid and put it in a greased baking tin. Bake in the oven at 180°C for about 50-60 minutes. Towards the end of baking, coat the bread with beaten egg yolks to get a golden colour.
Print recipe
MEGGLE products used in recipe